When:
March 30, 2021 @ 3:00 pm – 4:00 pm
America/Toronto Timezone
2021-03-30T15:00:00-04:00
2021-03-30T16:00:00-04:00
Where:
McLaughlin College International Presentation & Lecture
via Zoom Webinar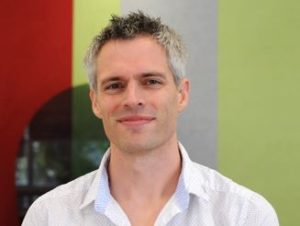 An International Presentation and McLaughlin College Lecture by:
Jay Marlowe
The rapid proliferation and availability of information communication technologies – particularly the smart phone and social media – herald new ways that refugees can remain connected across distance. With nearly 80 million people forcibly displaced globally, the United Nations High Commissioner for Refugees acknowledges the potential of these tools to 'digitally reunite' proximate and distant networks.  Whilst there is dislocation, there is also the possibility of connection.  Numerous sites of displacement now have access to mobile communications. These opportunities effectively create a bridge, at times a lifeline, between 'here' and 'there'.  Applications such as Facebook, Skype, WhatsApp and SnapChat now reunite families and friends that support various flows that are social, cultural, political and financial.  Presenting several recent research studies, I articulate what these digitally mediated interactions represent for social relations and refugee settlement futures within an increasingly, but unevenly, mobile world.
JAY MARLOWE is an Associate Professor of social work at the University of Auckland and co-director of the Centre for Asia Pacific Refugee Studies.  As a current Rutherford Discovery Fellow with the Royal Society NZ, he is leading numerous projects that relate to forced migration with a focus on refugee settlement, implications of technology, climate change and responding to disasters.  He has published more than 70 publications in these fields and has received a national teaching award for sustained excellence, particularly around supporting refugee scholars in tertiary education.  His most recent book, Belonging and Transnational Refugee Settlement, is published with Routledge. 
TUESDAY, MARCH 30, 2021 FROM 3:00 TO 4:00 PM via  ZOOM WEBINAR
Click here to register: https://yorku.zoom.us/webinar/register/WN_Xr9aK3e8RoSF1973vrJPFw
Poster:  Jay Marlowe_Poster_March 30_2021