When:
September 21, 2018 @ 9:30 am – 5:00 pm
America/Toronto Timezone
2018-09-21T09:30:00-04:00
2018-09-21T17:00:00-04:00
Where:
Archives of Ontario
134 Ian MacDonald Blvd
North York, ON M3J 2S5
Canada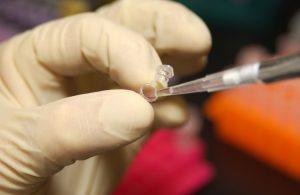 Explore direct-to-consumer genetic geneaolgy and its ethical, social, scientific and privacy issues.
Thinking of buying an ancestral DNA test for yourself or someone else? Already have your results? This free, day-long workshop will help you understand the science, ethics, social and privacy implications of direct-to-consumer genetic geneaolgy. Open to the public and researchers.
---
Workshop Schedule:
10:00 introductions and coffee.
10:15-12:15 
(presenters will speak for 15-20 mins, followed by discussion)
Where genealogy meets genetics Susan Young
The science of genetic genealogy  Hendrik Poinar
Genetic genealogy and racial identity  Wendy Roth
12:15-2:00 Documentary Screening. A bagged lunch will be provided.
"Data Mining the Deceased: Ancestry and the Business of Family"
(56 mins, 2017). Discussion to follow with Director Julia Creet
2:00-2:15 break
2:15-4:15
Genetic genealogy and the Invention of Indigenous Ancestry  Darryl Leroux
Privacy and genetic genealogy  Kieran O'Doherty
The ethics of bio-data and genetic genealogy  François Baylis
4:15-4:45 concluding discussion
---
About the Presenters:
Susan Young is a Professional Genealogist and Chief Executive of Ancestry Solutions. Young brings 40 years of experience in legal and historical research that encompasses genealogical, biographical and sociological branches. She has also been intimately privy to the workings of the Latter-Day Saints Family History Library and their Family History Centres since 1983 and the initial start-up of Ancestry Solutions.
Hendrik  Poinar is an evolutionary biologist specializing in ancient DNA. Poinar first became known for extracting DNA sequences from ground sloth coprolites. He is currently director of the Ancient DNA Centre at McMaster University in Hamilton, Ontario.
Wendy Roth is a sociologist from the University of British Columbia who studies the effect of genetic ancestry testing on test-takers' identities, attitudes, and understanding of race and ethnicity.
Julia Creet is the workshop organizer and the Director of "Data Mining the Deceased: Ancestry and the Business of Family." Her forthcoming book, the Genealogical Sublime, tells the histories of the world's largest genealogical databases. She teaches cultural memory studies in the Department of English at York.
Darryl Leroux studies the connections between national genomics and genealogy in Quebec. His research explores how newer DNA-based technologies are interacting with older blood-based ones to redefine understandings of race and racism. His project employs conventional ethnographic research in three regions of Quebec, as well as a dynamic "virtual" ethonography component that includes online genealogy forums.
Kieran O'Doherty's research in applied social sociology focuses mainly on social aspects of health, and ethical implications of science and technology, including the social and ethical implications of genetics/genomics. He also has a strong interest in public deliberation as a method for involving broader audience in research.
Françoise Baylis is Professor and Canada Research Chair in Bioethics and Philosophy at Dalhousie University. Her work is at the intersection of applied ethics, health policy, and practice. Baylis has written extensively on the dynamic features of narrative relational identity.
---
FAQs
What are my transportation/parking options for getting to and from the event?
The York University Subway stop on the University Line is across from the Ontario Archives building.
Public Parking is available ($20 for covered lot beside building; $10 for outer unreserved lot—a 5 min walk)
How can I contact the organizer with any questions?
Please contact Julia Creet via email: creet@yorku.ca