When:
November 5, 2019 @ 12:00 pm – 1:30 pm
America/Toronto Timezone
2019-11-05T12:00:00-05:00
2019-11-05T13:30:00-05:00
Where:
McLaughlin College Lunch Talk Series
140 McLaughlin College Senior Common Room
Contact:
Vicky Carnevale
416 736-2100 ext. 33824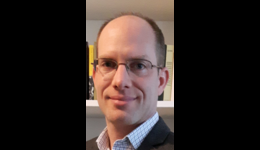 Presented by Michael Giudice
A prominent way to think about law is to adopt a state-centred view, which characterizes law as a special kind of normative system with special status within the society in which it exists. I aim to explore this view in the context of State-Indigenous legal relations in Canada. I hope to show that such a perspective is not necessary, as some have maintained, but represents a social choice. I will also argue that the state-centred view creates serious moral and political difficulties for reconciliation.
 MICHAEL GIUDICE is Associate Professor of Philosophy at York University, where he is also co-founder and co-director of York's combined JD/MA (Philosophy) program.  He specializes in the philosophy of law, with a focus on questions of general jurisprudence, international law, constitutional law, legal pluralism, and methodology.  Recent book publications include Understanding the Nature of Law: A Case for Constructive Conceptual Explanations (Edward Elgar Press, 2015), and with Keith Culver, The Unsteady State: General Jurisprudence for Dynamic Social Phenomena (Cambridge University Press, 2017).  He earned his PhD in philosophy from McMaster University.
When:  Tuesday, November 5, 2019 from Noon to 1:30 pm
Where:  140 McLaughlin College Senior Common Room