When:
April 25, 2017 @ 1:00 pm – 4:00 pm
America/Toronto Timezone
2017-04-25T13:00:00-04:00
2017-04-25T16:00:00-04:00
Where:
Room 1014 Victor Phillip Dahdaleh Building (formerly TEL)
Lorna R. Marsden Honour Court and Welcome Centre
4700 Keele St, North York, ON M3J 1P3
Canada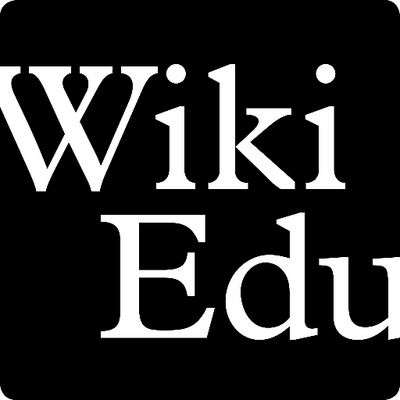 Session full: put your name on the wait-list
Everyone is welcome. Registration Required. Refreshments will be served.
---
Wikipedia is the world's biggest repository of information, accessed monthly by half a billion people. Since 2010, hundreds of college and university instructors have implemented writing assignments for their students on Wikipedia. As an educational tool, writing articles about course-related topics allows students to create collaborative work with a visible impact on a global audience. It requires careful sourcing, involves classroom peer review, and spreads the knowledge taught in the classroom to people around the world. Wikipedia assignments help students develop critical media literacy and technical skills that they can apply to their future academic and professional lives.
Students who contribute to Wikipedia learn to navigate an increasingly complicated media landscape. They develop the skills necessary to make critical judgments about sources of information, such as whether a news headline is real or fake, and come to better understand the ways in which consuming information is not the same as producing it, and that they are two sides of the same coin.
In this session, Wiki Education staff and a professor who has taught with Wikipedia will show how students can undertake this real-world assignment to improve the world's access to knowledge. Attendees will learn about best practices for using Wikipedia as a teaching tool. We will explore Wikipedia's behind-the-scenes processes that have made it a successful project, and you'll have an opportunity to discuss how this tool meets your student learning outcomes. Wiki Education staff will highlight how we can support you and your students as they share information about the world, with the world.
This session is co-sponsored by the Communication Studies Department, Faculty of Liberal Arts & Professional Studies
Unfortunately this workshop is full, but please add your name to the waitlist to help us organize another session and we will be in touch if a space opens up in this session or when the other session is scheduled. If you are registered, but unable to attend the session, please email teaching@yorku.ca immediately so we can offer your space to someone else.
Speaker Bios
LiAnna Davis is the Director of Programs and Deputy Director for Wiki Education. In her role, LiAnna is responsible for ensuring the core programmatic work (Classroom Program, Community Engagement, and Educational Partnerships) achieves high impact. She also oversees technical tools, communication materials, data science, and support from Content Experts.
With more than seven years' experience in running programs connecting Wikipedia and academia, LiAnna is one of the world's leading experts in teaching with Wikipedia. LiAnna has played a pivotal role in creating Wikipedia education programs in eight countries worldwide and supported the work of volunteers in more than 50 additional countries. She has a master's degree in Communication, Culture, and Technology from Georgetown University and a bachelor's in Communication Studies from the University of Puget Sound.
Jonathan Obar, PhD is an Assistant Professor in the Department of Communication Studies at York University. Dr. Obar has served as a Wikipedia Teaching Fellow since 2010, and served as a coordinator of the Canadian arm of Wikipedia's Education Program from 2011-2015.