When:
March 18, 2021 @ 12:00 am – 1:30 am
America/Toronto Timezone
2021-03-18T00:00:00-04:00
2021-03-18T01:30:00-04:00
Where:
McLaughlin College Lunch Talk Series
via Zoom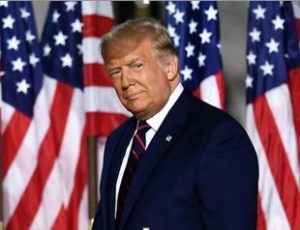 The Fourth Anniversary of the Trump Administration: "From Trump to Biden"
The transition from the Trump to the Biden Administrations is unprecedented in American history. Despite pleas of "unity" from the latter, it begins with a second impeachment of Donald Trump. What is the record and legacy of the Trump Administration and what can the Biden Administration do, if anything, to assuage the divide in America between "blue" and "red" states, as well as those which "swing" between the two?
Chair: Philip MacEwen
Moderator:  James C. Simeon
Panelists:  Robert Drummond, Ian Greene, Ben Lowinsky, David Leyton-Brown, Stephen Newman
THURSDAY, MARCH 18, 2021 from 2:00 PM – 1:30 PM  
Click here to join:  https://yorku.zoom.us/meeting/register/tJAqfu-hrDstG9GaxJ9c4QzAkpZOYYNPA4BE
Poster:  Fourth-Year Anniversary_Trump Administration _POSTER_March 18_2021