When:
March 11, 2020 @ 12:00 pm – 1:30 pm
America/Toronto Timezone
2020-03-11T12:00:00-04:00
2020-03-11T13:30:00-04:00
Where:
140 McLaughlin College SCR
Lunch Talk Series
Contact:
Vicky Carnevale
416 736-2100 ext. 33824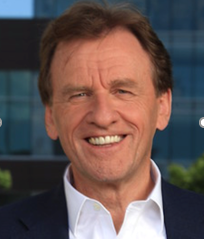 Presented by Allan Rock
Here are Five Steps We Can Take to Improve it
There is a record number of forcibly displaced persons worldwide. Unresolved conflicts and a warming planet add to their number each year. There is little sharing of the responsibility to provide them with refuge: four out of five displaced persons are found in the world's least developed countries. Chronic underfunding means refugee services fall far short of needs. And there is no accountability for the states that are not doing their share. Climate change is about to force many millions more from their countries, and without major improvements, the current crisis will almost certainly become a catastrophe.
The World Refugee Council (WRC) published its report last year, A Call to Action, identifying dozens of concrete steps that can be taken now to strengthen the global response to forced displacement.
Come and hear the WRC's prescription for reform. And learn how you can help by advocating for change. Canada should lead the effort to make the global refugee system more humane and effective!
Allan Rock is a Senior Advisor to the WRC. He is President Emeritus and a Professor of Law at the University of Ottawa. He is a former Canadian Ambassador to the United Nations, and served in several federal cabinet posts, including Minister of Justice and Attorney General of Canada.
Date/Time: Wednesday, March 11, from 12:00 to 1:30 pm
Location:    140 McLaughlin College, Senior Common Room
Poster:  Allan Rock_poster_March 11_20