When:
September 23, 2020 @ 1:30 pm – 3:00 pm
America/Toronto Timezone
2020-09-23T13:30:00-04:00
2020-09-23T15:00:00-04:00
Where:
McLaughlin College Lunch Talk Series
Zoom Webinar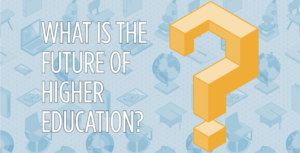 The sudden onset of the COVID-19 pandemic and the closure of universities and colleges around the world and the resulting and immediate pivot to virtual, remote and online, modes of teaching and learning have raised serious questions regarding the future course of higher education. In the face of necessary social distancing measures and the resulting turn to virtual instruction, some have observed that the traditional modes of higher education where face-to-face instruction predominated will be replaced inevitably by video conference, synchronous, and online platforms, asynchronous, instruction. While others have noted that the future of higher education still lies in its long well-established and distinguished past of in-person instruction.
To further consider these and other related pertinent questions we have put together a distinguished panel of speakers who are prepared to debate the following question:
Will the COVID-19 pandemic change inconvertibly the future of higher education from the traditional in-person on site mode of delivery to remote and/or online virtual modes of delivery? 
Following our speakers' presentations there will be an opportunity for participants to raise questions and join the debate. At the conclusion, of the debate you will be able to cast your vote "for" or "against" the question; that is, "yea" or "nay." The results of the vote will be posted for all to see.
Join us for what should prove to be a most interesting and lively debate on a question that is surely on the minds of all members of the university community and the broader society at large.
When:  September 23, 2020 from 1:30 to 3:00 pm
Poster:  McLaughlin Inagural Union Debate_Poster__Sept. 23-2020
Click to register:  https://mycentre.apps01.yorku.ca/machform/view.php?id=615246