When:
February 25, 2020 @ 12:00 pm – 1:30 pm
America/Toronto Timezone
2020-02-25T12:00:00-05:00
2020-02-25T13:30:00-05:00
Where:
140 McLaughlin College SCR
Lunch Talk Series
Contact:
Vicky Carnevale
416 736-2100 ext. 33824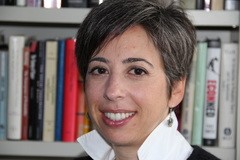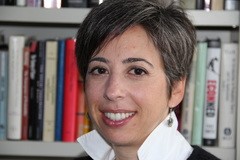 Presented by Ellen Gutterman
The SNC-Lavalin affair erupted in a firestorm of political controversy in Canada in February 2019, when former Attorney General Jody Wilson-Raybould accused Prime Minister Justin Trudeau and his close advisers of pressuring her to allow the Quebec-based global engineering giant to negotiate a deferred prosecution agreement, rather than face trial on charges it paid bribes to win lucrative contracts in Libya.
Looking back on the scandal one year later, the talk will analyse this dramatic episode in Canadian politics against the backdrop of Canada's international legal obligations to control transnational bribery. These obligations stem from Canada's multilateral commitments in the global governance of corruption. The talk will highlight the attempt to use a deferred prosecution agreement in this case, as (a) an instance of international diffusion of legal practice from the United States and (b) a legal strategy to avoid the political and financial costs of anti-corruption enforcement. The talk will conclude with some lessons from the SNC-Lavalin affair for the theory and practice of global governance, generally, and for Canadian foreign policy in the 21st century.
Ellen Gutterman is an Associate Professor in the Department of Political Science at Glendon College, York University.  Her teaching and research interests are in the areas of international relations theory, international law, and global politics, with a specific interest in the global governance of transnational crime and corruption. Her research articles – on transnational advocacy, legitimacy, compliance, norms, extra-territorial enforcement, and other issues in the global governance of corruption – are published in such journals as Foreign Policy Analysis, Review of International Studies, Osgoode Hall Law Journal, British Journal of Politics and International Relations, Canadian Foreign Policy Journal, European Political Science and elsewhere.
When:  Tuesday, February 25, 2020
Where:  140 McLaughlin College SCR from 12:00 - 1:30 pm
Poster:  Ellen J. Gutterman_Poster_February 25
Everyone is welcome to attend!