When:
October 25, 2018 @ 12:00 pm – 1:30 pm
America/Toronto Timezone
2018-10-25T12:00:00-04:00
2018-10-25T13:30:00-04:00
Where:
140 McLaughlin College, Senior Common Room
77 McLaughlin Rd
North York, ON M7A 2C5
Canada

Contact:
Vicky Carnevale
416-736-2100 Ext: 33824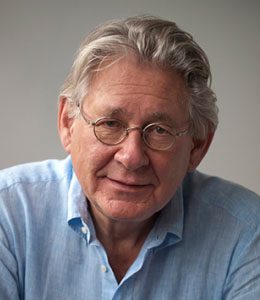 This political outcome of the first great capitalist crisis of the 21st century was especially heightened, following on the outcome of the Brexit referendum and the electoral successes of hyper-nationalist anti-immigration parties in Europe, with Donald Trump's election to the presidency of the American empire. With this, the American empire's role in the making of global capitalism has come to be challenged from within rather than, as had been so widely expected, from without. Insofar as there is, in fact, a political crisis of global capitalism today it is not because of the US empire's economic decline. It is because the US firmly remains at the centre of world capitalism that the political contradictions of globalization have taken the stark form they have inside the American state. This in turn entails new contradictions for every other capitalist state, and not only because of the pressures to accommodate to US demands, and the internal tensions this generates. It is also because of the implications for all states if the American state cannot play the leading facilitating, superintending and crisis-containment roles it heretofore has. The question that is posed in this context is whether the American state still has the capacity to manage global capitalism.
Poster: Leo Panitch_poster_Oct. 25_18
Speaker: Leo Panitch
Date: Thursday, October 25, 2018
Time: 12 pm - 1:30 pm
Location: Senior Common Room, 140 McLaughlin College
For further information, please contact Vicky Carnevale at: x: 33824 or vcarneva@yorku.ca
Hosted by the Office of the Head of McLaughlin College.