When:
December 9, 2020 @ 12:30 pm – 1:30 pm
America/Toronto Timezone
2020-12-09T12:30:00-05:00
2020-12-09T13:30:00-05:00
Where:
McLaughlin College Lunch Talk Series
via Zoom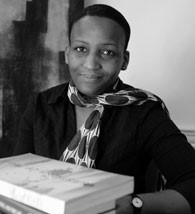 Presented by Patricia Tuitt
Over the past few years, I have published a number of articles/book chapters which have sought to show the relevance to various contemporary problems of Walter Benjamin's 1921 philosophical text 'Critique of Violence'. The Griffith Law Review article titled 'Walter Benjamin, Race and the Critique of Rights' (2019) and the chapter titled 'The Construction of a Terrorist Under Article 1 of the Convention Relating to the Status of Refugees 1951' (which is in James Simeon's edited volume, Terrorism and Asylum, 2020) are recent examples. This research paper turns the focus onto the UK's decision to exercise the right to withdraw from the European Union (EU) which was conferred on EU Member States by Article 50 of the Lisbon Treaty. I argue that the tensions and conflicts which have attended the UK's decision to withdraw from the EU (Brexit) are foreshadowed in the 'Critique of Violence'.
PATRICIA TUITT is a legal academic working within the field of postcolonial studies. Formerly Professor and Dean of the School of Law at Birkbeck, University of London, she now curates an online resource (patriciatuitt.com), consisting of academic articles, book reviews and blog posts. Her publications include the monographs, False Images: Law's Construction of the Refugee (1996) and Race, Law, Resistance (2004). She is co-editor of Critical Beings: Law, Nation and the Global Legal Subject (2004) and Crime Fiction and the Law (2016). Recent published articles include Walter Benjamin, Race and the Critique of Rights (Griffith Law Review, 2019) and European Empires in Conflict: The Brexit Years (Law and Critique, 2020).
Wednesday, December 9, 2020, from 12:30 – 1:30 PM via  ZOOM
CLICK here to register:  https://yorku.zoom.us/meeting/register/tJAsc--tqzkvHtwIKsnYTrTn4a9QRVvI8nfV
Poster:  Patricia Tuitt_Poster_Dec. 9_2020